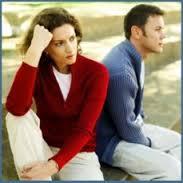 If your marriage doesn't work out as planned, the law offices of Shartrand and Shartrand offers afforable representation for divorce and family law cases. The law firm is conveniently located to both Supreme and Family Courts in Albany, Schenectady, Rensselaer and Saratoga Counties. In situations where divorce mediation and collaborative divorce are not appropriate for your situation, JoAnn Shartrand offers full legal services in litigated divorces or family matters.

An Experienced Divorce & Family Law Attorney

Attorney Shartrand provides skilled professional services in Supreme Court trial advocacy, negotiaions and Family Court litigation. Ms. Shartrand has 30 years of experience and an excellent reputation as a matrimonial and family law practitioner in the New York State Courts. She handles the negotiation and drafting of separation and property settlement agreements, alimony, child custody and support, and the division of retirement assets.

A Commitment to You
Ms. Shartrand is committed to providing personal attention to your matters, and prompt responses to your questions and concerns. She has a close working relationship with all of her clients, resulting in effective representation, combined with compassionate service.
Hear what clients are saying about Jo Ann...

"I am so happy I found a lawyer like JoAnn. Believe me she treats your case like it was her divorce."


"I highly recommend JoAnn Shartrand. She is intelligent, highly skilled, knows the law, and was very supportive and helpful."

"JoAnn was essential in winning three difficult, complicated child support and modification cases."